ESF is the UK's biggest youth football festival, with 1000 grassroots teams from all over the UK joining us on tour each year. To view the full range of ESF festivals on offer this season, including 5-a-side tournaments for U7 and U8 teams, please click here
Have you got a young one who is mad about football? Maybe they're bursting with energy and you're looking for somewhere to channel all that endless activity in a fun and focussed way.
Five a side football comes with a host of fitness benefits, not to mention the chance to take part in exciting competitions while having fun with your mates at the same time.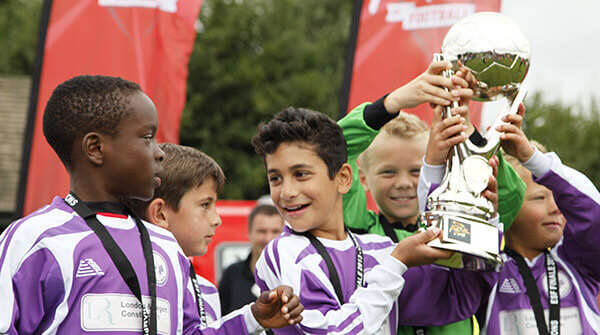 The smaller team sizes mean that young ones will get more action on the pitch and the speed and intensity of the game will keep them engaged from start to finish.
Our five a side football tournaments make up part of the ESF Festival of Football, which just so happens to be the biggest youth football festival in the UK.
Players of all abilities can take part and burn off some real energy, so to find out more about places to be for the tournaments, you can get more details below.
ESF 5 a side Football Tournament Information
Our five a side football tournaments are currently run all over the UK, so wherever you are there's some great footballing fun to be had which is never too far away.