From day 1, our goal has been simple. To provide an exciting, memorable footballing experience for children, coaches and parents throughout the UK. An experience which will be remembered and reminisced about with family and friends for years to come.
---
From Humble Beginnings
With four football mad sons aged between 5 and 11, much of Alan and Lucille Young's free time was spent standing on the sidelines at the weekend and ferrying the boys to and from training and matches – a position many of you will know all too well!
Based in Melton Mowbray, Alan played regularly for Melton Town FC, while the boys all played for the local junior football club, Mowbray Rangers FC. Alan was a keen supporter of Mowbray Rangers and sat on the club committee, where he inherited the role of organising the club tour for the 1986/87 season. Looking for a venue which was affordable, safe and secure, whilst offering an exciting weekend away for the children and parents, it was decided that the club would tour with their U10-U15 teams to Butlin's Bognor Regis on the Sussex coastline.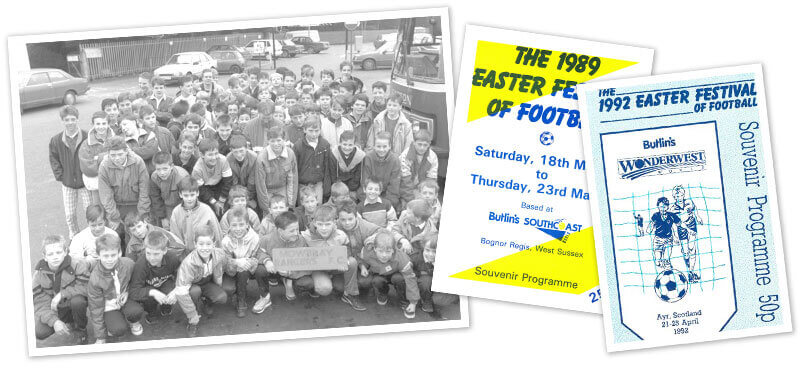 ---
First Festival
Whilst on tour at Butlin's with Mowbray Rangers FC, one of the Butlin's team members made a throwaway comment that Alan should invite other clubs to join Mowbray Rangers on tour. The rest, as they say, is history!
In the 1988/89 season invitations were sent to clubs around the country and the response was overwhelming. 120 youth teams and 3500 people took up the invitation and travelled to Butlin's Bognor Regis in the Easter Holidays to take part in the inaugural Easter Festival of Football in 1989.
The festival proved to be a huge success and the response from the teams was fantastic. The combination of a well organised football festival, with teams from all over the UK participating, paired with the accommodation, facilities and entertainment on offer at Butlin's was a fantastic formula for a great football touring experience.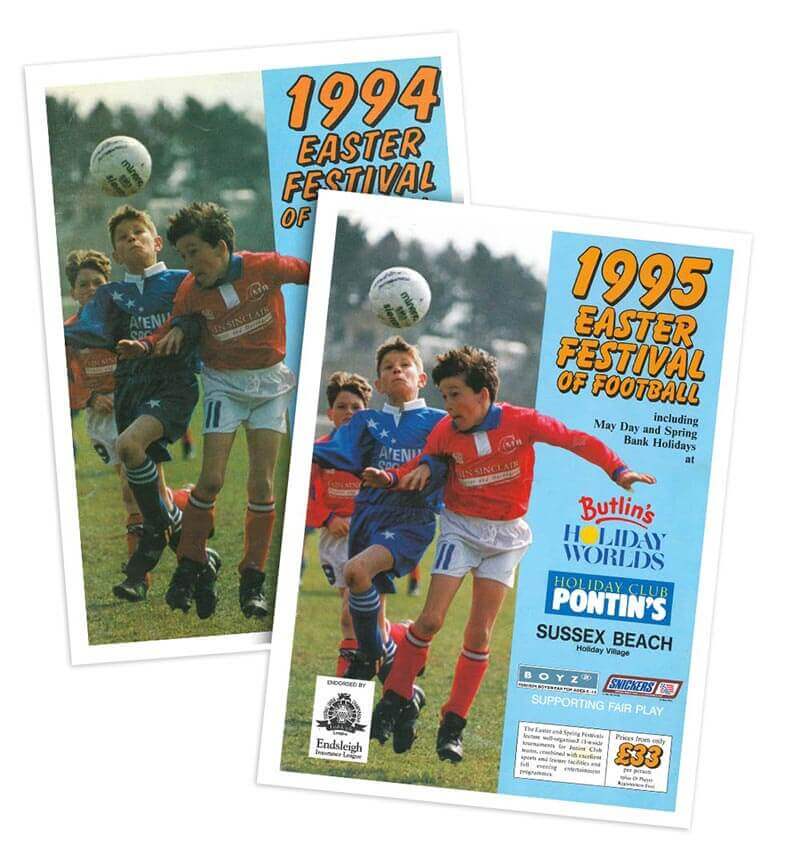 Recognising the demand, Alan and Lucille expanded the festival in 1990 to include venues in Ayr, Bognor Regis, Brean Sands and Morecambe. The numbers swelled to 400 teams and 8500 people and the feedback from those involved couldn't have been better.
---
New Venues
In the years that followed, new venues were added throughout the Easter holidays and over the Spring Bank Holiday weekend in Camber Sands, Hemsby, Minehead, Morecambe, Scarborough, Skegness, Southport, Prestatyn and Pwllheli. The festival became the Easter & Spring Festival of Football, later to be abbreviated to ESF, as it is known today.
In 1994, girls football was added to the festival with five U14 girls football teams joining us at the Brean Sands festival. Since then, girls football has gone on to become a key element of ESF and we're delighted to welcome around 200 girls football teams to the festival every year nowadays.
In 2013, the first ESF Grand Finale, of Champion of Champions festival, took place at the University of Warwick and proved to be a thrilling climax to the ESF calendar. In 2015 the ESF Grande Finale moved to is current home, St George's Park, the home of England's National teams. We're proud to stage one the UK's most prestigious youth football festivals at one the World's finest training facilities.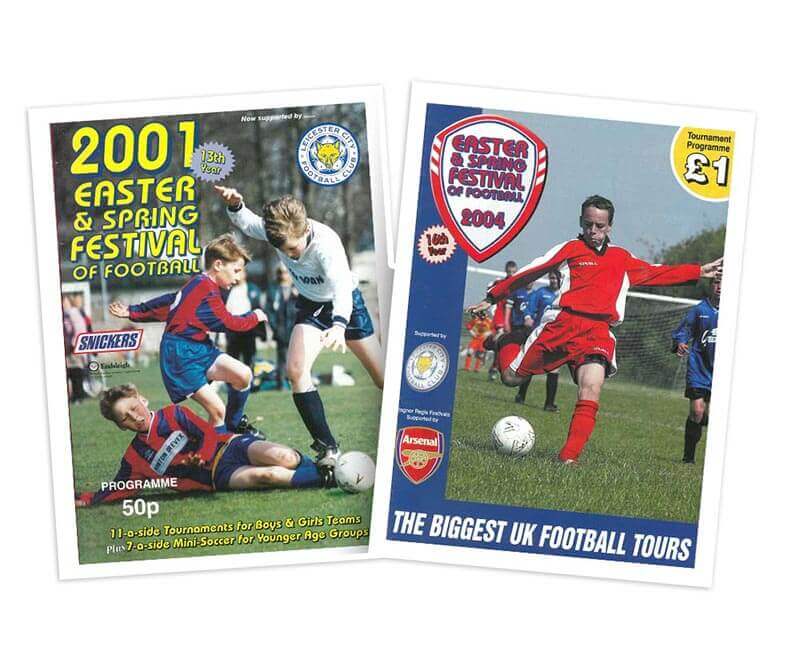 ---
Family Business
ESF Events is still a family business based in Melton Mowbray, Leicestershire. Russell, Martyn and Lloyd Young (three of the four sons) now run the ESF office along with good friend Tom Robinson and Ben Donovan, with Alan and Lucille keeping a keen eye on the proceedings. We're joined by an experienced team of over 100 festival organisers every year, to ensure the smooth running of the festivals.
Our goal remains the same – to provide a memorable touring experience for everyone involved, one that the children will remember with fondness with their families and friends for years to come.
To achieve this, we have a continual focus on quality. We don't claim to organise the cheapest tours available, we offer high quality events which are excellent value for money. ESF is staged exclusively at the very best holiday centres in the UK at Butlin's and Haven. We provide quality accommodation, entertainment and leisure facilities throughout the weekend, combined with professional tournament organisation, celebrity presentation ceremonies with quality awards for every child, culminating with ESF Grande Finale at St George's Park.
---
We would like to thank our loyal following of teams, supporters, tour organisers, referees, event organisers, first aid providers, photographers, partners and sponsors who have supported us over the past 30 years, and who all help make ESF what it is today. We hope to welcome you all back to ESF for many more years to come.