With over 1000 youth football teams participating, the ESF Festival of Football is the UK's biggest youth football festival. To view the full calendar of ESF youth football tournaments on offer for the current season, including 11-a-side tournaments for U13 and U14 teams, please click here
So the football skills have been finely honed and you know the beautiful game inside and out. It's now time to play competitively in 11 a side – perhaps you're even part of a full team already.
If this is the case then the chance to take part in the biggest and best youth football festival in the UK would be a great place to get a real taste of the action!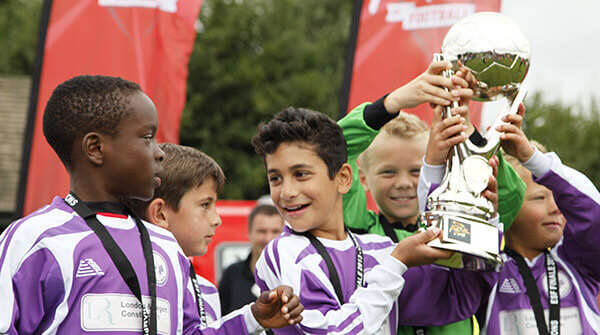 The ESF Festival of Football sees well over 1000 youth football teams and 35,000 people come along to compete each year.
The series of professionally organised tours bring teams of all abilities together for a series of fun weekends which end with the ESF Finale. The great thing about these football festivals is they're so well distributed around the UK that one of these action packed tournaments is never far from home.
Check out which 11 a side football tournaments are taking place near you in 2016 and find out how you can get involved.
ESF 11 a side Football Tournament Information
The ESF football tours take place at destinations across the UK next year, so find out more about the places there are to choose from. You'll be pleased to discover that wherever you live, there's a football tournament taking place that's never too far away.